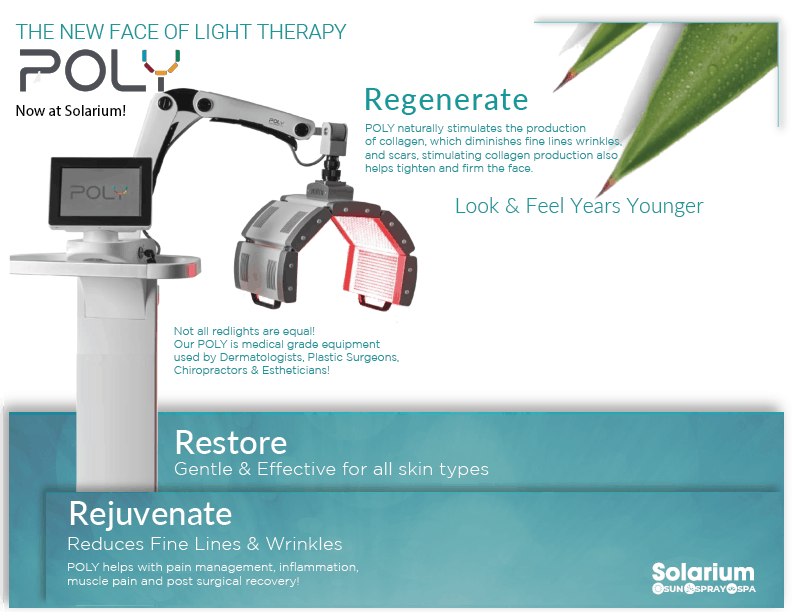 POLY naturally stimulates the production of collagen when diminishes fine lines and wrinkles, stimulating collagen production and tightening and firming the face.
POLY strength light helps to release ATP into the bloodstream, which in turn will circulate it through the body. ATP is manufactured and stored in the mitochondria, as we age our cells become less able to produce ATP, which diminish production of collagen and elastin leading to aging.
By actively producing ATP the POLY helps to restructure the elastin matrix in the skin, where fine lines and wrinkles penetrate, collectively repairing the skin from the inside out!!
NOW OPEN
Shawnee, Olathe, Overland Park locations
Monday-Friday from 9am-9pm
Saturday 9am – 6pm
Sunday from 10am-6pm
Keep watching for expanded open hours.
We are currently operating by Appointment Only.
This means any client who arrives without an appointment will not be able to enter the building. And please arrive early or no later than on time for appointments so we can maintain our occupancy.
If you are a new guest you must come in 15 min prior to your appointment so that we can maintain our max capacity.
Please be patient even with an appointment know you may have a short wait as we are working are hardest to accommodate everyone.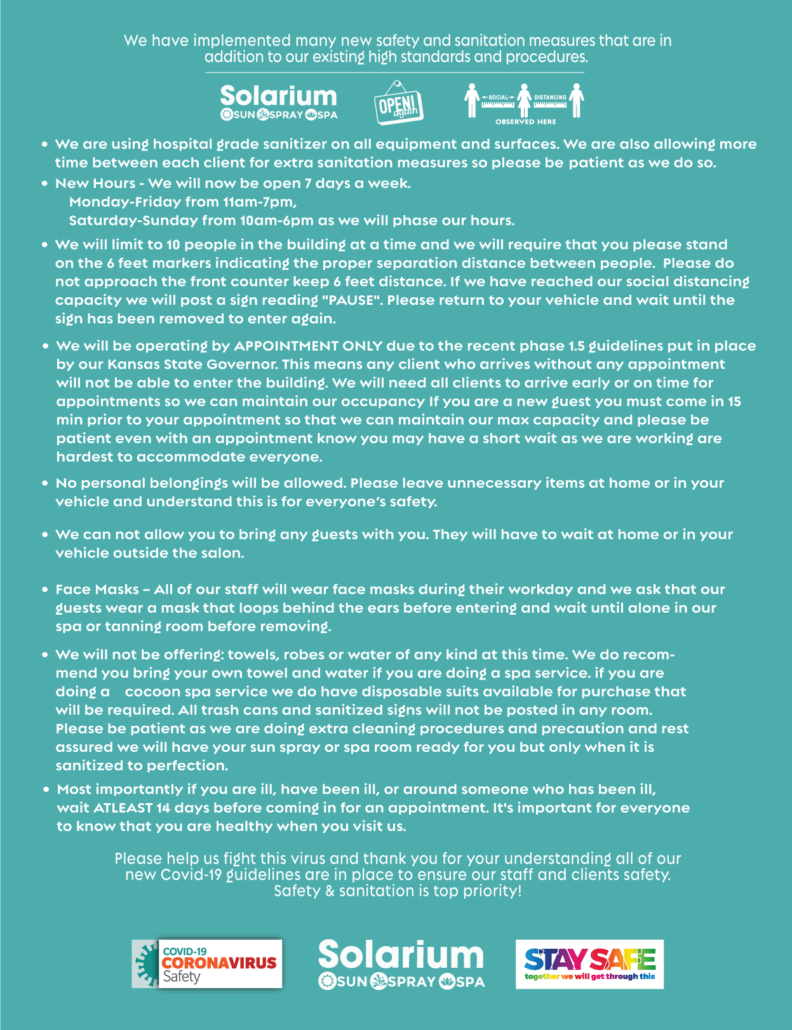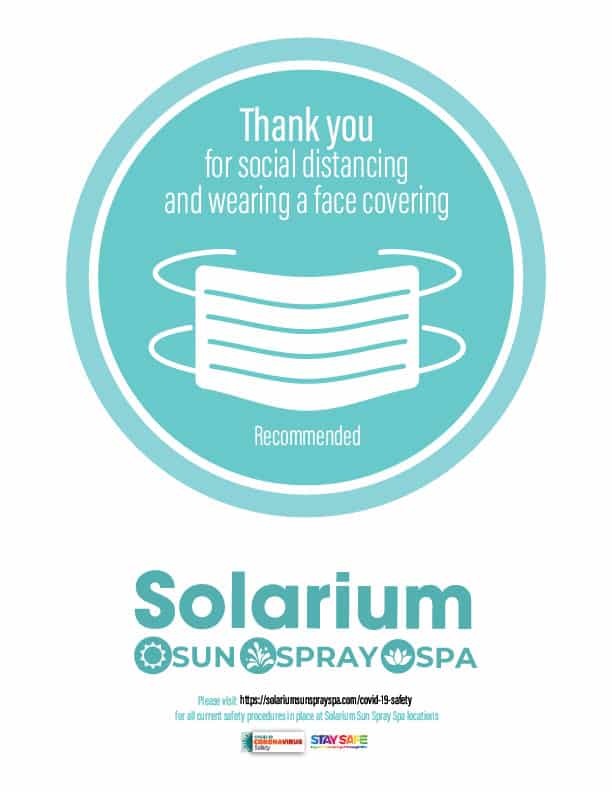 On this page is a full and detailed posting of all the steps we are staking for your safety. Here is a summary of what we ask of you when you visit us: By Appointment Only. Any client who arrives without an appointment will not be able to enter the building. Please...
Gentle Light for Beautiful Skin
The BEAUTY ANGEL ensures an innovative and gentle beauty treatment.
The special light penetrates deep into the skin and increases the body's own production of collagen. Fine lines are reduced and the skin becomes visibly tauter and smoother. Instead of covering up the visible symptoms, the causes of visible skin ageing are naturally reduced.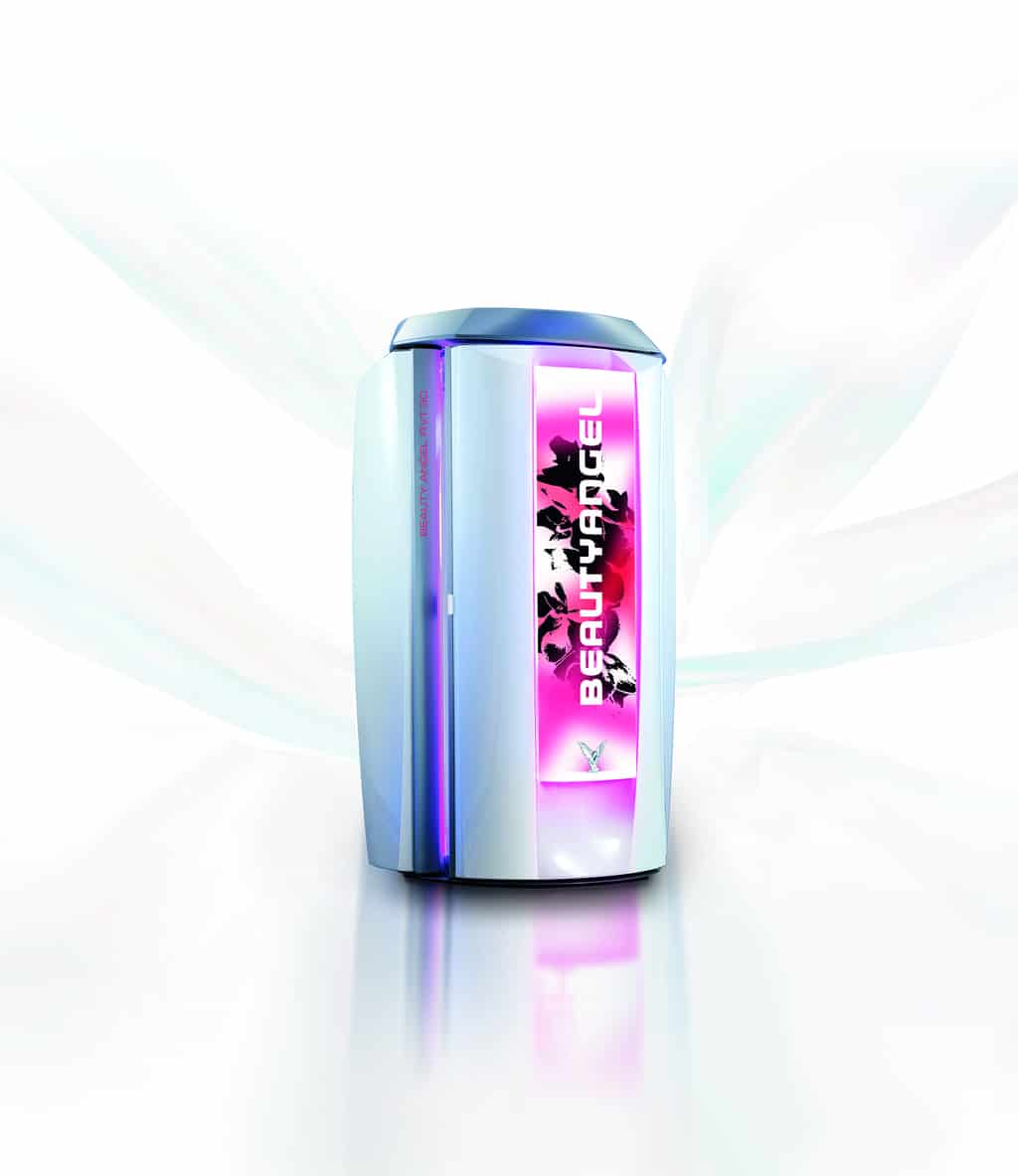 As well as producing elastin and collagen, red light therapy with My Lipo Light also increases circulation. It does this by relaxing the blood vessels in the treated areas allowing the blood to flow more easily. This further helps to prevent and get rid of wrinkles as increased circulation encourages the production of new skin cells.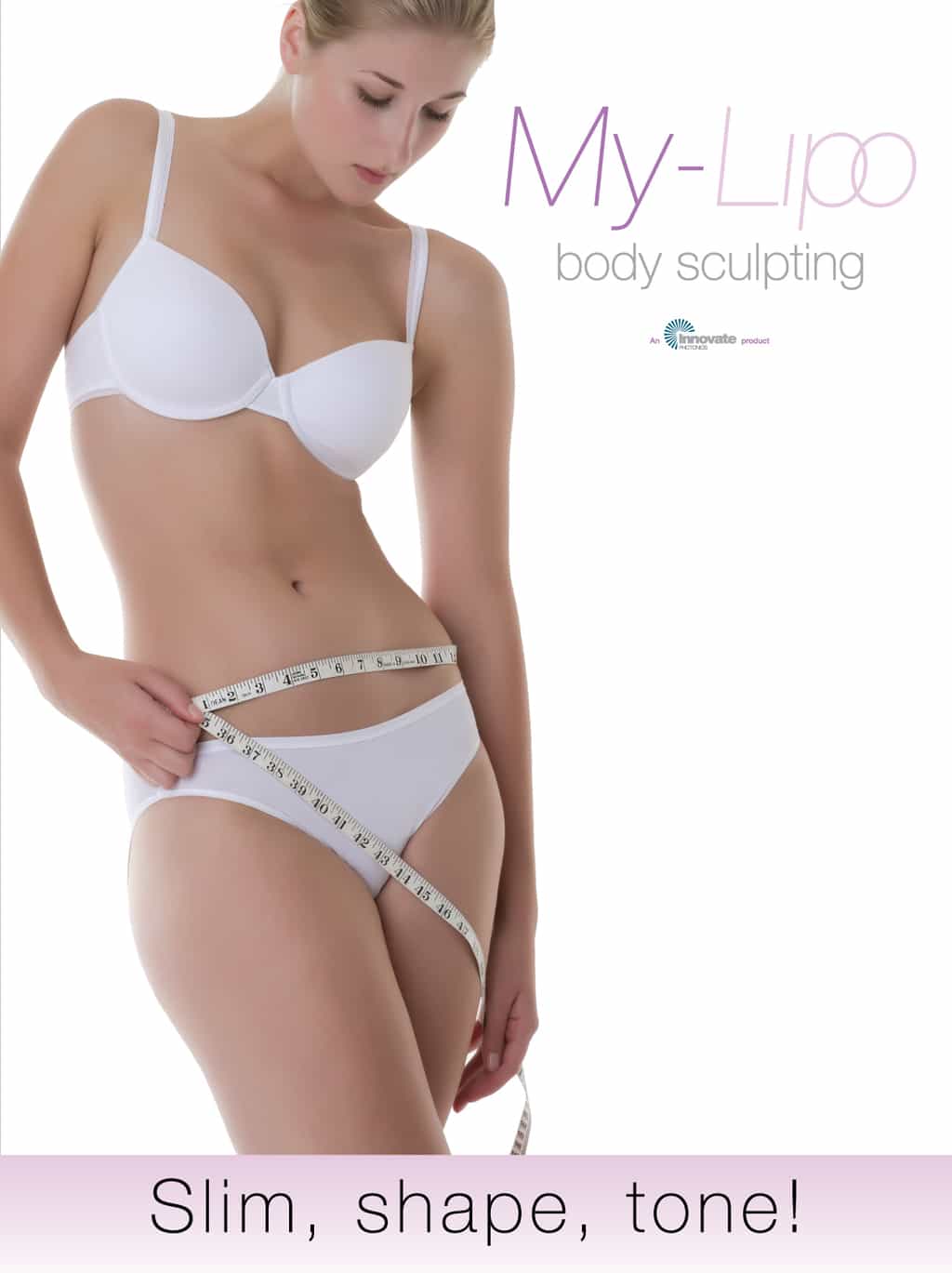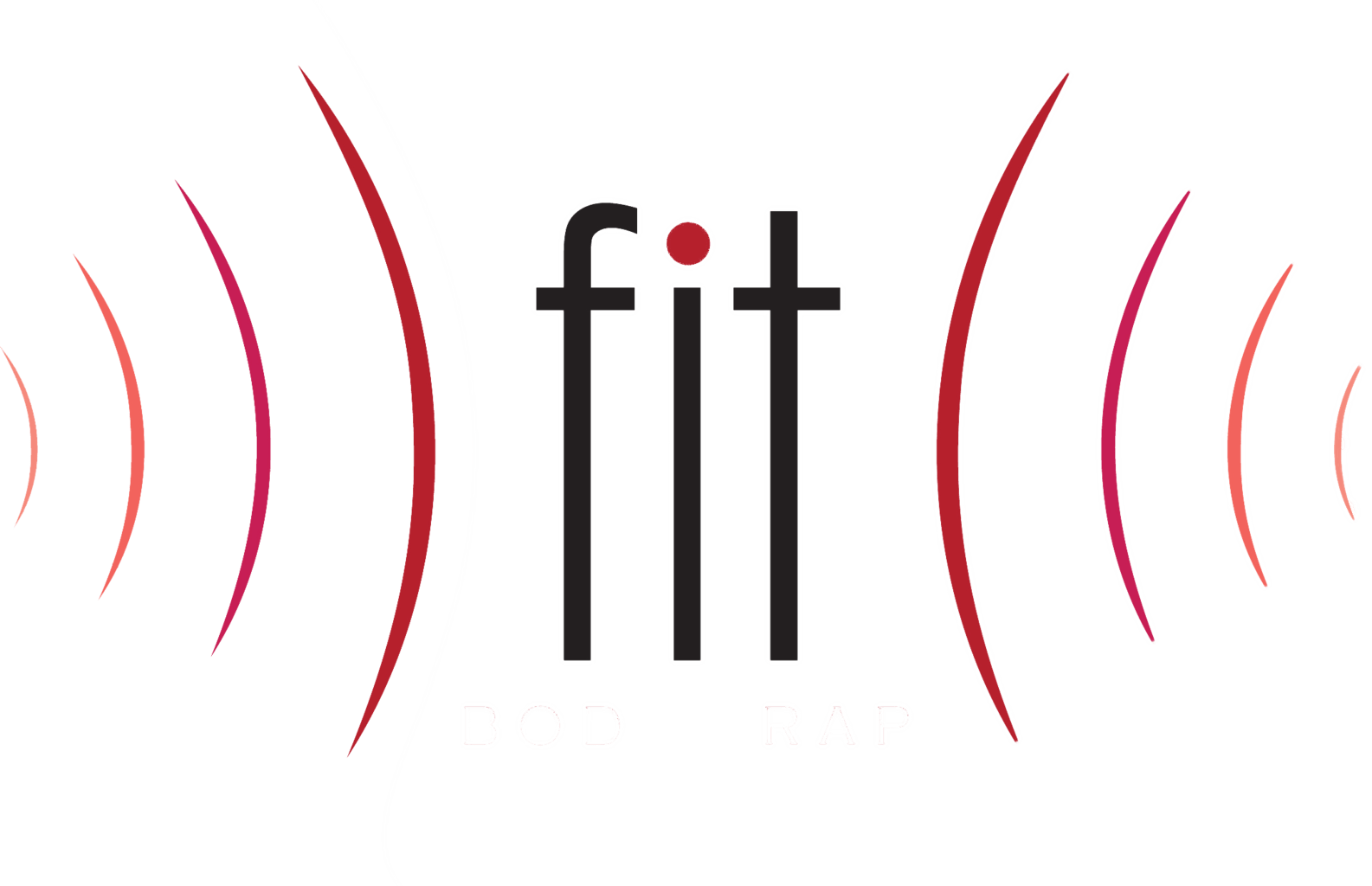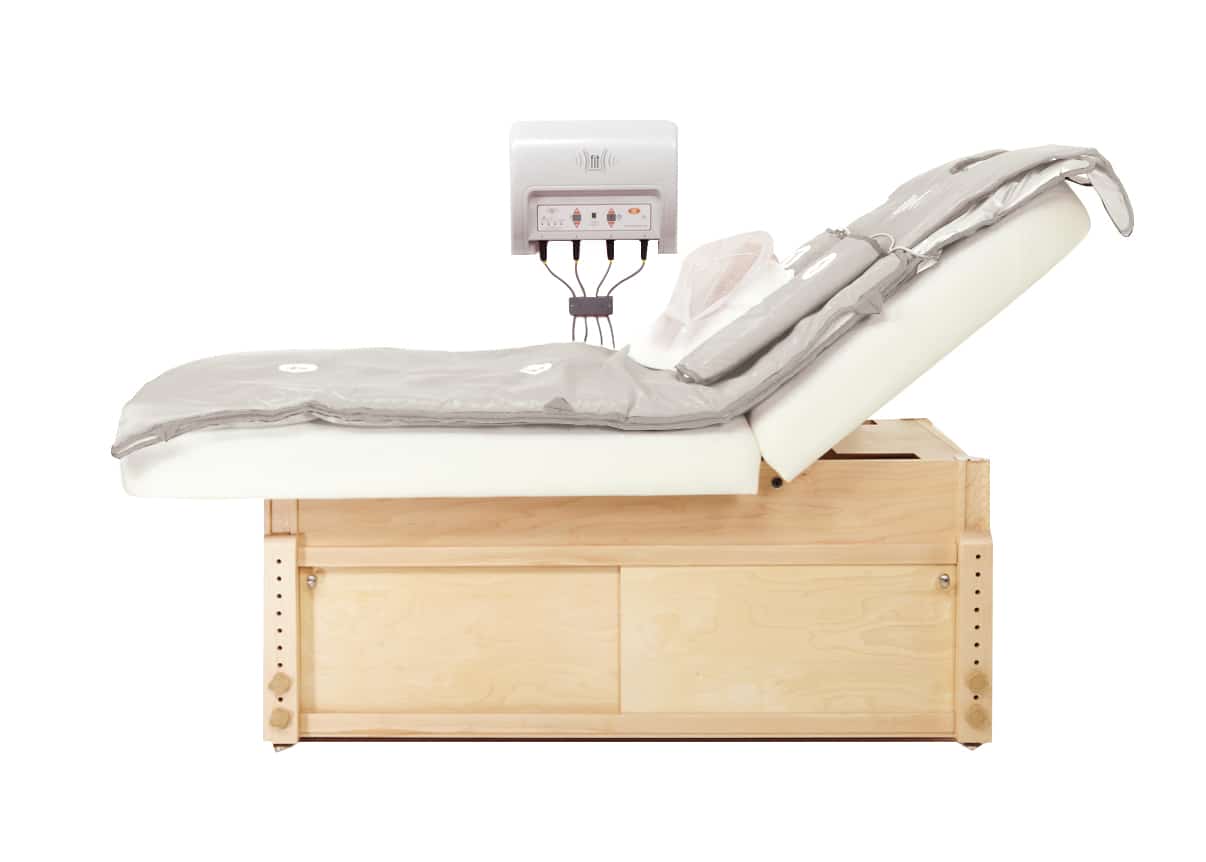 Whether you are a bride looking to lose a few pounds before your big wedding day or a professional athlete looking to recover quickly after a strenuous workouts, FIT Bodywrap can provide the most effective and comfortable infrared bodywrap treatment available
At Solarium, our VersaSpa spray tanning booths combine the science automated of skin care with the most advanced tanning technology and products to rejuvenate the skin for a beautiful tan.
Custom Airbrush Spray Tanning
Expert Spray Tan Services are provided in our Spa where Solarium combines Infinity Sun's innovative spray technology with luxurious sunless skincare treatments to deliver the most natural, even and long-lasting sunless tanning results.  Basic? No. Totally Luxurious? Yes!
Solarium Services
Experience the finest in beauty and wellness treatments at Solarium
Only at Solarium Sun Spray Spa can you get Perfect Color, 
Lose Weight, Detoxify and Relax.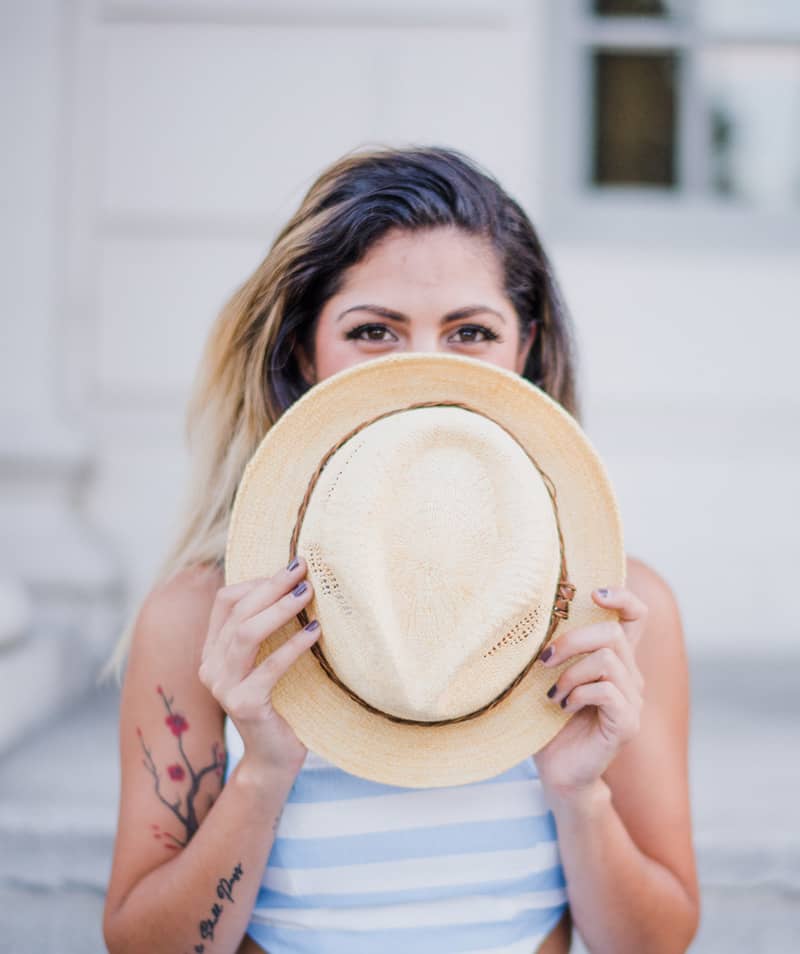 FLAWLESS. FABULOUS. EXPERT.
Kansas City's professional spray tanning experts for the most beautiful color and luxury airbrush spray tan services.
View the latest posts from Solarium.
Meet Poly Safe for All Skin Types – Drug, Laser, and Chemical Free– Non-Invasive, Gentle & Relaxing– No Down-time or Recovery-time– Lasting Results– 15-20 Minute Rejuvenates Skin Naturally – Stimulates Collagen, ATP Production– Reduces Fine Lines and Wrinkles– Use...
Shawnee, Olathe, Overland Park locations Monday-Friday from 9am-9pm Saturday 9am – 6pm Sunday from 10am-6pm Lenexa open M-F 9p-8p. Keep watching for expanded open hours. Solarium open and all Sun, Spray and Spa services available and at all Solarium locations. Please...

Shawnee, Overland Park and Olathe locations are open until 9 pm Monday-Friday!