Solarium Total Body System
Cocoon Wellness Pro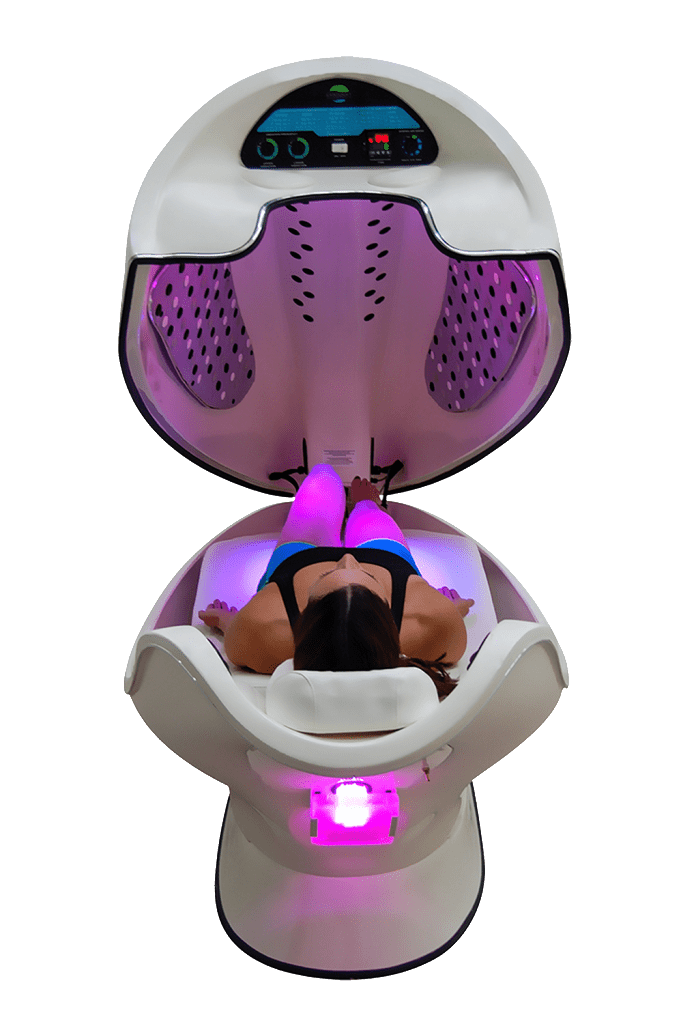 Got a Question about Spa Services? Just give us a call:
Cocoon Wellness Pro:
Total Body System

The Cocoon Wellness Pro at Solarium provides Full Body Vibra-Massage, Resistance-based Exercise and Aroma Therapy all in a sleek, encapsulating pod of Thermal Dynamic Energy.
Fast and Effective Results
From the very first session, you will notice:
Improvement in the way you look and feel
Your body feels slimmer and trimmer
Muscles tone
The mind relaxes
The Senses awaken
…and that's just the beginning!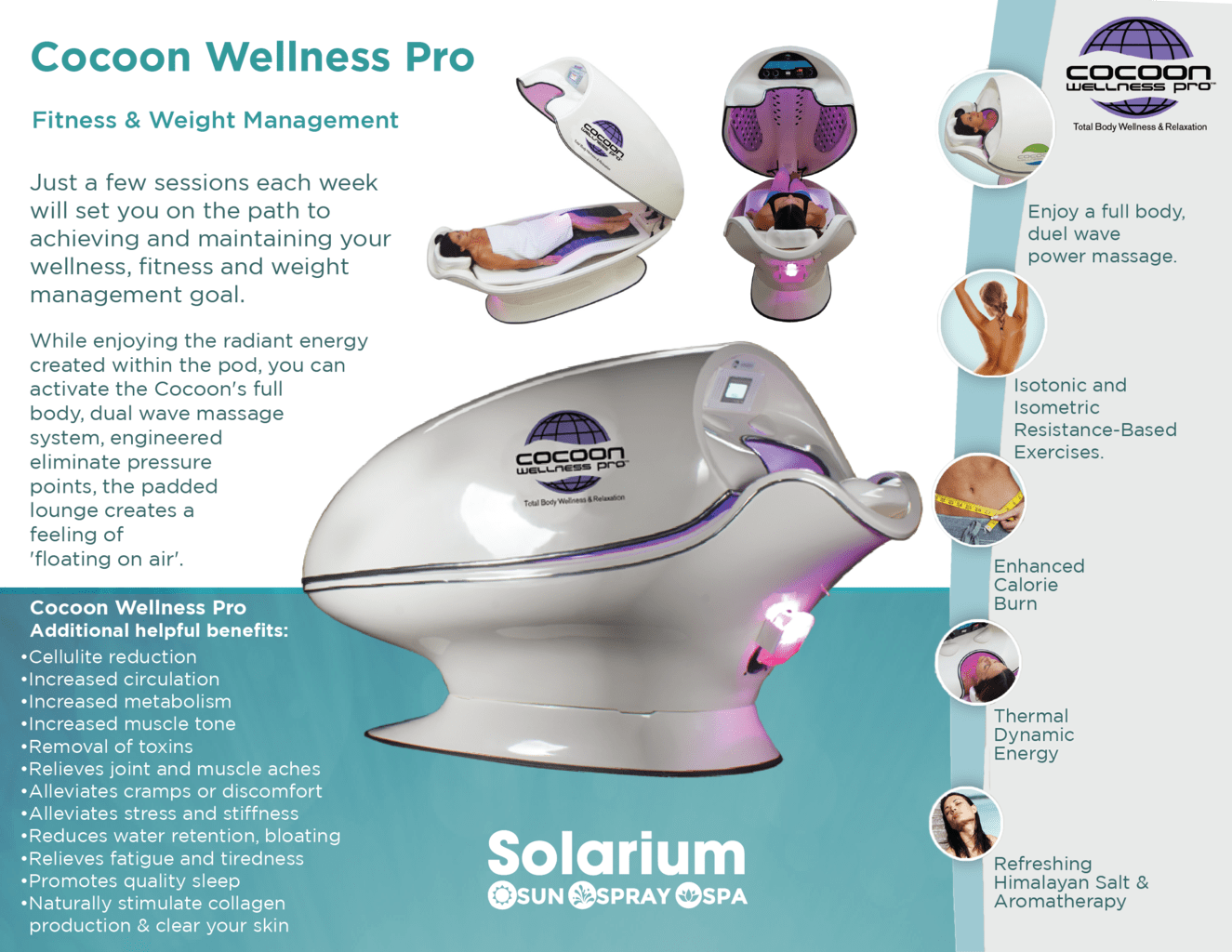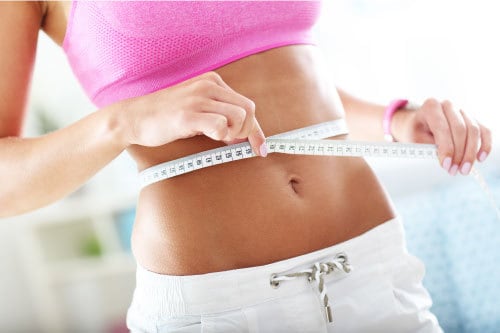 The Cocoon Wellness Pro is at all Solarium locations
Full Body

Duel Wave

Isotonic and Isometric Based

Enhanced calorie burn with hyperthermic conditioning