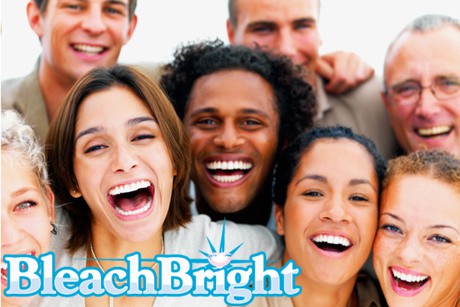 If you believe that you need to get your teeth professionally whitened at a dentist's office to see real results, think again. With Solarium's BleachBright's service, you can get the brightest, whitest smile you've ever seen.
Our L.E.D.-accelerated system efficiently and safely whitens teeth and is just as effective as other, more expensive whitening methods you'll see in many dentists' offices.
WHY DO TEETH STAIN?
No matter how well you take care of your teeth, they're going to get darker as you age. Some stains – from things like coffee, cola, and dark-colored foods – develop relatively evenly over all of your teeth and tend to accumulate over time. Other stains – such as those developed from smoking cigarettes – develop as unattractive, uneven patches on your teeth. Your teeth can even grow darker in color due to side effects of certain medications and antibiotics.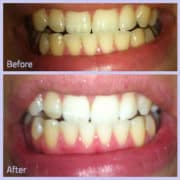 Fortunately, you can battle any and all of these staining factors with BleachBright's amazing whitening products. Why not try the most affordable, effective method available for brightening your smile today? Read on to find out more about how our products work and what they can do for you.